Glass & Craft Online Shop
Welcome to the Glass & Craft on-line shop. Dont have time to visit our craft studios out at Hadleigh Suffolk? fear not, here on our on-line shop you can purchase and have delivered a wide range of craft items that you can do in our craft studios.
Bear Building Stuffing Packs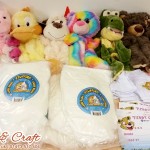 Choose from our wide range of stuff your own bears.
Our bears can either be purchase on line and delivered or you can visit our craft studios in Hadleigh and stuff your bear here with us.
From single bears to stuff to our full stuff your own bear party packs we have a wide range of options to choose from here at Glass & Craft.

More craft items being added soon. For more information about the craft available to do in our craft studios in Hadleigh Suffolk please visit our main website www.glassandcraft.co.uk